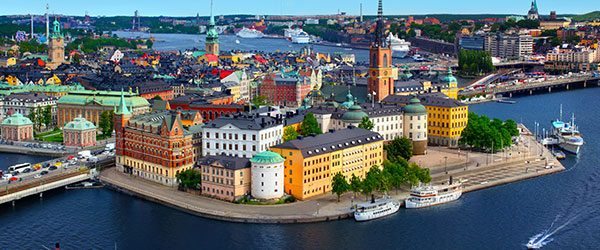 It's all about the micro-process
Fifty years ago, 1971 marked what is widely considered the beginning of the digital age, with the invention of the microprocessor.

When the Japanese company BUSICOM commissioned America's Intel Corp. to make the chips for its new line of calculators, Intel scientist Ted Hoff got his chance.

Integrated chips were already improving rapidly, with many transistors on each unit. But instead of a complicated circuit this chip was to be an entire minicomputer unto itself, capable of multiple mathematical computations and storage.

BUSICOM got impatient - the risky development was taking too long. Intel had faith (thank goodness). It offered to return the entire $40,000 and gained ownership of the new chip for itself. BUSICOM still ended up using the chips.

On November 15, 1971, Intel introduced the 4004 - a "building block" that engineers could purchase and then customize with software to perform different functions in a wide variety of electronic devices.

The 4004 was 1/8" by 1/16" with 2300 transistors etched into the silicon. By itself, each microprocessor was as powerful as ENIAC, the first programmable computer, which was built for the U.S. government in 1945. Compared to the tiny 4004, ENIAC filled a 50-foot-long room and weighed 30 tons.

Current microprocessors are many times more powerful, embedded into the operation of electronic devices including cell phones, kitchen appliances, automobile emission-control, electronic games, telephone switching systems, thermal controls in the home, and security systems.
Bay Equity Home Loans Newsletter
| | |
| --- | --- |
| | Being green in post-pandemic world |
Bay Equity Home Loans Newsletter
| | |
| --- | --- |
| | Housing is critical infrastructure |
Bay Equity Home Loans Newsletter
| | |
| --- | --- |
| | Suburban Shuffle |
Not intended to solicit loans in states I am not licensed in. Bay Equity LLC. Equal Housing Lender. This is not a commitment to lend or extend credit. Restrictions may apply. Rates may not be available at time of application. Information and/or data are subject to change without notice. All loans are subject to credit approval. Not all loans or products are available in all states. Bay Equity LLC, 770 Tamalpais Drive, Suite 207 Corte Madera, CA 94925; NMLS ID#76988 | NMLS consumer access: www.nmlsconsumeraccess.org/EntityDetails.aspx/COMPANY/76988. Colorado Mortgage Company Registration #76988

1319 Grand Avenue Glenwood Springs, CO 81601

Copyright Bay Equity Home Loans. All rights reserved.