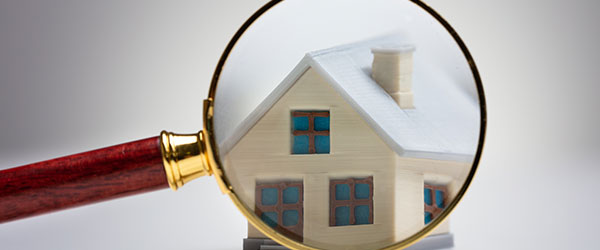 Housing is critical infrastructure
Underinvestment and underbuilding have resulted in a shortage of housing in America, according to a recent report released by the National Association of Realtors (NAR)

The report entitled "Housing is Critical Infrastructure" documents a national "underbuilding gap" of around 6 million housing units which began in 2001.

These findings have been featured in several high-profile discussions this summer as lawmakers nationwide attempt to hash out a larger infrastructure improvement program.

Like roads and bridges, new housing must be an integral part of any national infrastructure plan. It is not a utility that everyone uses, but as a long-term asset, it provides the financial underpinnings for that system.

Just as homeownership directly benefits families with a pathway to long-term prosperity, it also generates tax revenue to support the community.

The simplest answer is to build more houses. But homebuilding is a business that operates on pinpoint budgeting accuracy. Build too much product at your peril.

If demand slips even slightly, it can cost you. So far in 2021, the terrible winter weather, rising building material prices and labor shortages have combined to make this inexact science even more uncertain.

The slower pace of new construction reflects this heightened level of caution, as builders wrestle with whether to ramp up production of affordable units or build bigger homes at higher prices in hopes of offsetting last year's setbacks.

Even with consistent growth in builder activity, most housing markets can still expect the number of homebuyers to outpace inventory.

As such, high home prices continue to be a sticky wicket for an increasing number of potential buyers. The Mortgage Bankers Association is projecting a sizeable decline in new home sales for the rest of the year.

With fewer homes available lower price tiers, many people are being priced out of the market, further exerting upward pressure on loan balances.

According to MBA estimates, new home sales in June dropped to the lowest annual pace since May 2020, and around 7% lower than the average for 2020.

Mortgage rates dropped again in June, as investors reacted to concerns about resurgent delta variant COVID cases and the Federal Reserve's lukewarm approach to rising inflation.

The lower rates helped existing home sales overcome four months of declines, but with supply still tight, the median home price crested over $360,000, a record high.

Recent data show new listings are rising at a quicker pace, helping to keep July price gains in check. But this year's fall buying season is likely to be busier than usual, as seasonal demand patterns continue to shift in the pandemic's wake.
Bay Equity Home Loans Newsletter
| | |
| --- | --- |
| | Being green in post-pandemic world |
Bay Equity Home Loans Newsletter
| | |
| --- | --- |
| | Suburban Shuffle |
Bay Equity Home Loans Newsletter
| | |
| --- | --- |
| | It's all about the micro-process |
Not intended to solicit loans in states I am not licensed in. Bay Equity LLC. Equal Housing Lender. This is not a commitment to lend or extend credit. Restrictions may apply. Rates may not be available at time of application. Information and/or data are subject to change without notice. All loans are subject to credit approval. Not all loans or products are available in all states. Bay Equity LLC, 770 Tamalpais Drive, Suite 207 Corte Madera, CA 94925; NMLS ID#76988 | NMLS consumer access: www.nmlsconsumeraccess.org/EntityDetails.aspx/COMPANY/76988. Colorado Mortgage Company Registration #76988

1319 Grand Avenue Glenwood Springs, CO 81601

Copyright Bay Equity Home Loans. All rights reserved.